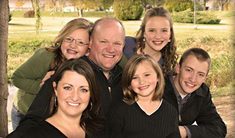 Autumn Stringam is the second daughter born to Truehope founder, Anthony Stephan. Autumn suffered with severe bipolar throughout her teen years, and by the time she was 23 she had been diagnosed with postpartum depression, Bipolar 1 with rapid cycles, and schizophrenic tendencies. She lost her mother, Debbie, to suicide, and she was eventually rescued from insanity by her father as he worked out the discovery of EMPowerplus Advanced™ on his own children.
In 1996, Autumn was able to eliminate a cocktail of 5 psychiatric drugs and replace it with EMPowerplus Advanced™. She used her new-found mood stability as a jumping off point into discovery about how to overcome what she calls the second side of mental illness.
"The first stage of healing from mental illness, such as depression or bipolar, is to get the chemistry straightened out. Coming off medication in a controlled, healthy way and using the micronutrient formula of EMPowerplus Advanced™ to find balance opens the doors of physical health, so you can start the second stage of healing. It's all an incredible adventure, but my favorite part is the second stage. It's amazing when you're well enough to change habits and behaviours. You can check and evaluate your own feelings and then get over the triggers that panic you. The first stage is great, but the second stage is what leaves you feeling whole."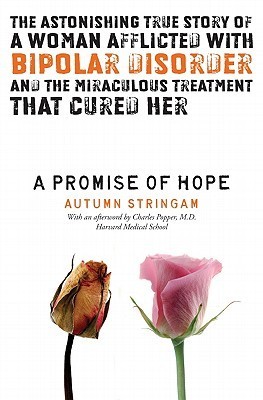 Autumn wrote A Promise of Hope (HarperCollins 2007) to share her life of medications and psych wards, the loss of her mother, and the inspiring discovery of EMPowerplus™. After fifteen years of wellness, she shares her insight into the second stage of healing on her blog called "Leftovers".
Book Reviews
"A rare and deeply true look at the patient's side of…'mental illness,' complete with a road map for hope."
- Estelle Toby Goldstein, MD, Psychopharmacologist and Psychiatrist, Diplomate of the American Board of Psychiatry and Neurology
"A daring new approach to treating mental illness."
- Charles Popper, M.D
Harvard Medical School
"Stringam's book on her family's mental illness…is a beautifully written, achingly sad account of a mother's shattered life and it's echoes in her wounded children.
- Calgary Herald
Autumn Stringam's A Promise of Hope is a page turner, an expose, a story of hope and courage, but mostly a story of love. It is an inside look at the suffering caused by bipolar disorder as well as the suffering caused by government officials, policies, and the powerful medical and pharmaceutical professions. Thank you for fighting for the rights of the mentally ill.
- Debra (Winnipeg, MB)
This book was absolutely riveting. I could not put it down. Autumn's journey was both heartbreaking and inspiring. Whether the supplement works or not, it offers hope that non-traditional approaches can offer help for those without hope.
- Laura (Grand Valley, ON)
Autumn's narrative voice is a shinning beacon of comfort and hope for all readers, mentally ill or not. From the sadness and suffering of depression and mania of bipolar disorder to the struggles involved in defying harmful policy, this book explodes with life, as opposed to death. Stringam shines through her words, through her good and her bad times. Her words and life are truly an inspiration. An absolutely riveting and wonderful book about a true story, a true real life, 'A Promise of Hope' is one of the best books I've read in my life.
- Mary (Chomedey, Laval, QC)
A Promise of Hope is a tale of recovery, the courage, faith and convictions of an incredible family. A book worth reading, especially if your life has ever been touch by mental illness.
- Sarah (Conn, ON)
Autumn Stringam shows herself to be a remarkable woman when she so candidly reveals her life to us in her memoir, A Promise of Hope. Stringam courageously lays a heartbreaking life out before the reader with faith that she may help those who have also endured a life with bipolar disorder. A compelling and convincing page turner.
- Laurie (Bracebridge, ON)
This book has opened up a lot for me. I cried and I questioned. This story was amazing and unbelievable at times and I thank you for the opportunity to read it. You are a hero Autumn.
- Marijo (St Williams, ON)
This book was absolutely riveting. I could not put it down. Autumn's journey was both heartbreaking and inspiring. Truehope's journey was equally interesting. Whether the micronutrient treatment works or not, it offers hope that non-traditional approaches can offer help for those without hope.
- Laura (Grand Valley, ON)
It is fitting that this book is called "A Promise of Hope"; I am left inspired and confident.
- Sonja (Embrun, ON)
This book brings the reader inside the mind of a Bipolar Disorder patient in her own words. All the chaos, highs, lows, delusions, anger, and deep depression are felt in a way that could not ever be accurately described by anyone who has not lived the story. Autumn Stringam has lived the story. It is told with no holds barred in the still voice that is often seen in trauma victims describing what has happened to them. This is a real life, Autumn lived this life and tells the truth as it is, plain and simple, with suspense as to what will happen with the discovery, and the final outcome. Read it, you will be glad you did.
- Betty (Smithers, BC)
A Promise of Hope by Autumn Stringam was one of the most interesting and mesmerizing autobiographies I have ever read! It was a quick read with a powerful message – There is Hope for normalcy without resorting to drugs! Autumn in her brutal honesty bared her soul and related the horrors and shame she experienced living with mental illness. She ranks with the best of authors as she takes you on her tempestuous journey towards normality. A Promise of Hope by Autumn Stringam is a must read for anyone interested in mental illness, especially bipolar disorder!
- Kathy (Aylesford, NS)
A real page-turner from start to finish. This is a very moving book and one I will reread very soon.
- Colleen (Daysland, AB)
This was a very interesting read, such a powerful story that provides the reader with insight into mental illness and hopes for treatment. Autumn Stringam is definitely a very brave woman, not only for having overcome her challenges, both her health ones as well as those in her legal battle, but also for writing so honestly about her experience.
- Alexandra (Waterloo, ON)
I am so glad I got to read this book, it is one of the most powerful books I have read in a long, long time. I am so grateful to Autumn for having the strength to write this book. I am happy she is a healthy person today.
- Gillian (Brampton, ON)
I was hooked from the first paragraph. One chapter flowed into another and soon I was half way through the book and don't really remember flipping from one chapter to the next. It is a beautiful tale of a woman's struggle with mental illness and her hope for recovery. A must-read.
- L. (Regina, SK)