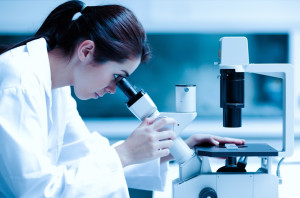 EMPowerplus Advanced™ – A New Approach To Mental Wellness
More doctors and medical professionals than ever before are prescribing EMPowerplus Advanced, Truehope Nutritional Support's specialized micronutrient treatment. Many doctors across the U.S. and Canada are currently using EMPowerplus Advanced in their clinical practice as a treatment option for bipolar disorder, depression, ADD, and other mental disorders. Research has shown a strong connection between brain function and nutrients, and several preliminary studies of EMPowerplus Advanced have shown very positive results.
At Truehope Nutritional Support, we have many inquiries from health professionals about EMPowerplus Advanced, the Truehope Support Program, and our research projects. We welcome the involvement of all medical practitioners who want to help their patients achieve and maintain mental and emotional health.
We invite you to take a moment and review the current literature regarding the use of micronutrients for mood disorders. There is a growing body of evidence that suggests that micronutrient interventions such as EMPowerplus Advanced may be the most effective approach to certain mood disorders.
Truehope has published a comprehensive package for health care professionals that is designed to answer any questions you may have regarding EMPowerplus Advanced and the nutrient protocol for its usage. Please call us at 1-888-TRUEHOPE (1-888-878-3467) for more information on how to obtain your copy.
Become an Authorized Carrier of Truehope Products
A variety of health care professionals distribute Truehope products around the globe.
Join an ever growing number of health professionals who connect their patients with Truehope products for balanced mental health and well-being.
​For more information or to receive your health professional guide and other educational information please fill out the following form, call 866-397-3795 or fax 866-310-0931.